The Rue de Trévise centre offers various types of facilities for rent, for a complete year or shorter periods. Some examples are given below. Please note that the rates for short-term use are given as an indication only.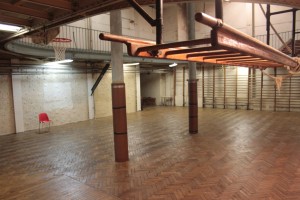 Gymnasium :
About 220 m² with wooden floor and slanted racing track.
Typical uses : sporting activities, film shooting, photo sessions.
Former swimming pool, bowling alley and showers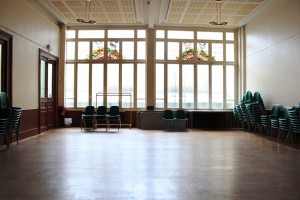 Large L-shaped landing with sofas
Salon André :
Meeting-room, about 100 m² with wooden floors
Typical uses : classroom, seminars, meetings.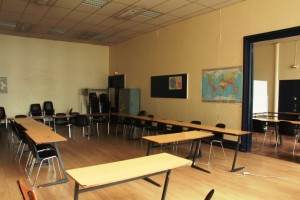 Rooms 2 and 3 :
2 rooms of about 60 m² and 70 m² with wooden floor or linoleum and connecting door.
Typical uses : classes, meetings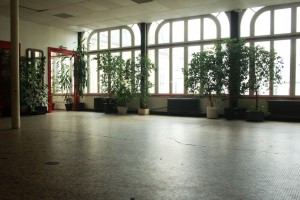 Large landing with armchairs and coffee tables
Large room :
About 140 m² with tiled floor
Typical uses : meeting room, yoga classes, seminars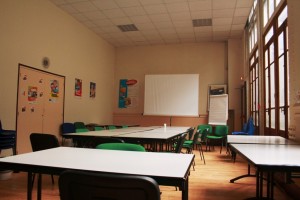 Salon Adrion :
Panelled room with wooden floor, about 30 m²
Typical use : classroom
Salle 4 :
About 50 m² with linoleum
Typical uses : classroom, meetings, seminars
Usual rates for each room (excluding gymnasium) :
At these rates plus a mandatory annual fee.
Special rates for shootings, movies : please contact us.

Please use the contact application form to check availability. We will get back to you by e-mail.